Shop Layout Design
Any Projects – Large or Small
"We Handle the Details So You Don't Have To"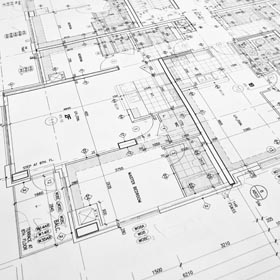 Whether you are building a new facility or remodeling an existing one, our unique concept-to-completion approach saves you time and money while ensuring a more productive design, a better-coordinated construction experience, and a totally integrated shop equipment and parts department implementation. That way, you can concentrate on what you do best – selling and servicing vehicles – while we concentrate on what we do best – handling all the aspects of your project's details in the vehicle service and parts department area.

For the Best End Result, Reeder Distributors does it all:
• Site Improvement & Development Recommendations
• CAD Layout & Design consultation – From Concept to Final Drawings
• Shop Flow Analysis for Optimal Layout, Equipment & Systems Placement
• Turnkey Equipment Solutions for all Vehicle Service applications
• Complete Project Management on All Items Provided
• Extended Warranty & Service Support
We look at your project with a focused goal — maximizing space to enhance productivity and increase profitability. In the process, you get a highly efficient operation, an improved work environment, and equipment systems that perform with your facility's design and specification. We not only help build your facility – we help build your business. Ensuring that the best equipment solutions are integrated with your facility is what separates Reeder Distributors from all others. We are true product specialists in our field and represent only leading manufacturers with proven track histories of products and performance. After the sale, service and continued extended warranty support guarantees your investment and satisfaction.
We put all of our years of combined experience to work for you, saving you time and trouble identifying and dealing with multiple vendors, eliminating redundancies, and minimizing opportunities for error. We'll develop the best service and parts department needs for your facility, and assure it is a wise investment. We are a smart business decision, start to finish. Please feel free to contact us anytime, we look forward to assisting you soon.