About Us
Mission Statement

Reeder Distributors, Inc is a Christian-owned wholesale petroleum products distribution company who doesn't measure success by what we have accomplished, but by who we are. We are a safety conscious company who emphasizes service to our customers by unifying and encouraging our employees to be the best they can be. We believe that consistent, ethical, and quality performance with our customers, vendors, employees, and community will result in loyal long term relationships. Glorifying God with our efforts is our desire.
Reeder Distributors, Inc. is one of the largest independent fuel, lubricant and shop equipment distributors in the Dallas/Fort Worth, North Texas area. Established in 1973 by Gary Reeder, we are still run by the Reeder Family today. Our success has been based on meeting and exceeding our fuel, lubricant and shop equipment customer needs.
Having been providing diesel fuel delivery in Texas since 1973, we pride ourselves on providing only top quality products and services. For lubricant or motor oil delivery in Texas or Oklahoma, auto shop equipment, and much more, trust the professionals at Reeder Distributions. We have the experience, knowledge and dedication necessary to provide only the best in products and services.
Our History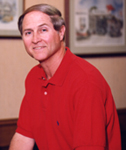 Reeder Distributors, Inc. is one of the largest independent distributors of fuel and lubricants in North Texas, and we provide fuel distribution services to all of Texas and Oklahoma. We are locally owned and managed by the Reeder family. We have spent the last 40+ years building a reputation of dependable service at competitive prices. Because we are independently owned and operated, we appreciate your need for service that is consistent and predictable.
Photo: Gary Reeder, President
Awards
Chevrons Silver Signature Class

Motorcraft Leadership Award
ConocoPhillips Business Excellence Award and Top Tier Award
Exxon/Mobil Circle of Excellence Award
Minority Affiliations
Shelby Oil